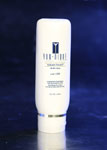 It's about time I talk about a number one seller.  Surprisingly or not, Nature's Face Lift is our top selling product on our cousin website (iYoungevity.com) and in Youngevity as well.  Talk about a product that will make you look younger almost instantly.  Instead of going to Hollywood, you can simply go to the how to order page on this site.
Youngevity's non-surgical facelift creates a more youthful appearance by firming facial muscles, diminishing fine lines and wrinkles, and improving skin tone and color.  Special enzymes that are contained in the ingredients of the product help to promote collagen growth and stimulate the production of acetylcholine—the chemical used by the body to activate muscular activity.
INGREDIENTS: Stabilized Aloe Barbadensis Gel, Acacia, Zea Mays (Corn) Starch, Purified Water, Chondrus Crispus (Carrageenan), Lemon Extract (And) Hops Extract (And) Pine Needle Extract, Horsetail Extract (And) Rosemary Extract, Citrus Grandis (Grapefruit) Seed Oil, Silk Amino Acids, Polysorbate-80, Titanium Dioxide, TEA-Lauryl Sulfate, Diazolidinyl Urea, Tetrasodium EDTA.
People are not buying this for no reason, look younger today…both guys and gals.  Visit the how to order Youngevity Products page or go directly to our YoungevityOnline page.  The product number is YN1300.  If you'd like to pay via PayPal visit iYoungevity.com!  Thank you for visiting today.