Youngevity just released a new CEO product pack for new distributors and/or customer. It is amazing because you get $500 dollars worth of products. You have to check it out NOW.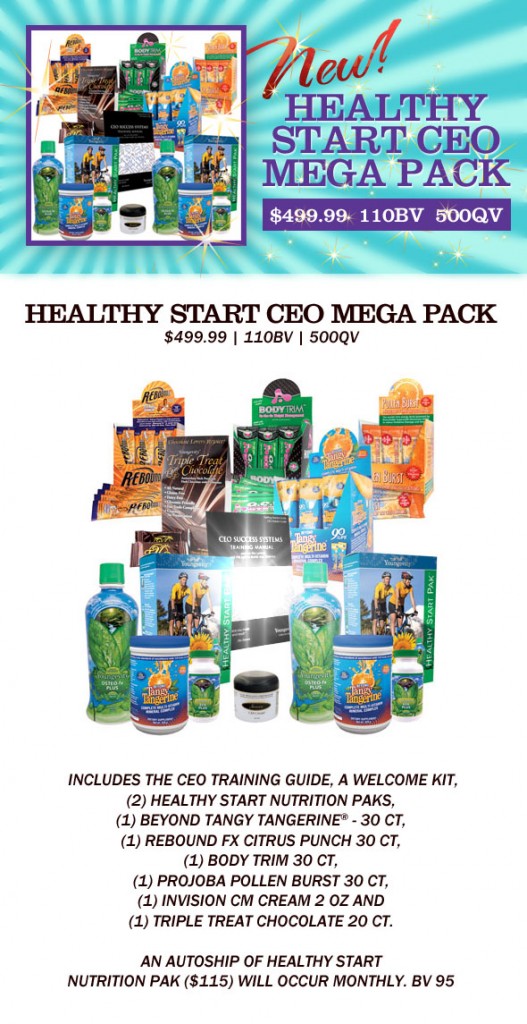 This is a wonderful time to get started with Youngevity. You can get in at the CEO MEGA Pack for just $499.99 and you'll receive all of these products. You can resell them,  you can sample them out, you can use them; and trust me it is very, very easy to resell these products because people are looking for Youngevity Products all the time.
I sell (from this website) at least 10-grand in products and that is when I do absolutely nothing, and guess what, I definitely want to share that with you. You get to be healthy and help other people get healthy. The huge bonus in this is you get to earn money.
Go to GetYourMinerals.com to Sign up and Join – You'll simply have to click the button "I Want to Join"
Next you'll select your country – Last select the MEGA CEO Pack or click here
Let's change the world by changing people's health and health habits!
Due Daniels
(630) 423-6383 (Give me a Call for Q&A)