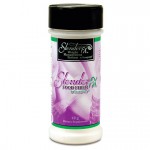 –
Many health experts consider optimal health starts with a hale and hearty digestive tract, and so do I. Slender FX™ Food Fiber a Youngevity product, is a low-glycemic-index, proprietary blend of prebiotic fiber to sustain digestive health.  Simply increasing your daily fiber intake may promote healthy weight loss and blood sugar levels, as well as assist cardiovascular and digestive health.*
–
This advanced blend is naturally low in calories with just 10 calories per serving.
WARNING: If you are taking any medication, are pregnant or nursing, please consult your physician or healthcare professional.
It is very easy to take: The suggested serving of 3.5 grams (2 times daily) can be simply added by shaking, mixing, or sprinkling in with your favorite meals throughout the day.  This is good fiber not junk rolled up in chunky oats.
–
Visit the how to order Youngevity Products page or go directly to our YoungevityOnline page.  The product number is 21012.  If you'd like to pay via PayPal visit iYoungevity.com!  Thank you for visiting today.
Share this if you will – follow Due at twitter.com/duedaniels
Due Daniels
Contributing Writer
630.423.6383 (call to order or go online)
SEMD Youngevity Rep 100505006
Join our newsletter for health related information, and secret unique health and wellness tips never shared in mainstream media. You'll receive 8 audios that will paint a clear picture of why people are sick and what healthy people are doing to stay vibrantly healthy!
*(Nothing on this site is approved by the slimy FDA and you must consult a doctor when taking on any new dietary regimen, supplements, or lifestyles)