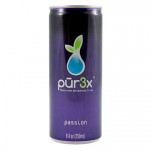 When it comes to sexual enhancement, most products are found in pill form and cater only to men.  You've seen the late night commercials that throw in an herb or two and ask you to buy… Youngevity has been in the field but now through Adaptogenix, they are even stronger.
They addressed this inequality by creating Pure Passion for both men and women. They designed Pure Passion with only the finest of vitamins, fruits, and other natural ingredients including a unique proprietary blend of intimacy enhancing botanicals for those special moments. Passion is low in sugar and calories and tastes as incredible as the results you'll entertain after consuming. Drink daily to improve overall performance and 30-45 minutes before sexual activity.
If you have this product give your testimonial in the comments section, it is really amazing.
Key Ingredients (Proprietary Herbal Blend) • Horny Goat Weed. Also known as Japanese epimedium, horny goat weed has been shown in studies to support hormonal production in both men and women. Beginning research suggests that it may promote semen and testosterone secretion and health of sexual organs. It has also been shown to display estrogenic activity.
• Yohimbe. Native to Africa, yohimbe is recognized for its sexual health promoting properties. It contains yohimbine, which may promote blood flow and nerve impulses to male and female genitals.
• Muira Puama, Catuaba Bark. Both muira puama and catuaba bark are native to the Brazilian Amazon, where they have been used for centuries by the indigenous peoples to support sexual health and libido.
Benefits/Features • Contains a powerful blend of ingredients to enhance moments of intimacy
• Drink daily to support sexual performance and overall health
• Works for him and for her
• All natural – No artificial flavorings or colorings, preservatives, sodium, or caffeine • Contains a wide array of fruits and vitamins • Low in calories, low in sugar, tastes great
Try some today to set the mood again in the bed chambers if you know what I mean.
Visit the how to order Youngevity Products page or go directly to our YoungevityOnline page.  The product number is AD800.  If you'd like to pay via PayPal visit iYoungevity.com!  Thank you for visiting today.