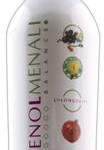 Throughout the ages, green tea, red wine, and dark chocolate have been recognized as sources of longevity and healthy living. So why the heck do people today NOT have a cabinet full of green tea, red wine, and dark chocolates?  I do not know, but I do know why these three things (green tea, red wine, and dark chocolates) promote longevity.
Scientists have discovered the universal link • PHENOLS • that battle oxidative stress, one of the leading causes of aging and poor health. Only PHENOLMENAL delivers purified PHENOLS of the maximum effectiveness through a patented technology, alongside with a dominant blend of vitamins, minerals and key herbs. PHENOLMENAL! is a step forward in healthy living and it is the next generation in antioxidants!  You just have to have some in your house…Today!
Give yourself and your family the best chance at health.  Visit the how to order Youngevity Products page or go directly to our YoungevityOnline page.  The product number is TBC302AS.  If you'd like to pay via PayPal visit iYoungevity.com!  Thank you for visiting today.