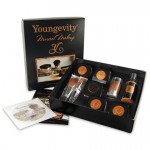 Guys, I gotta leave you alone for just a moment or two because today is all about the Healthy Women.  That's right; today Youngevity Products presents the Light 1 Foundation Collection.  Ladies, if you put any kind of make-up on your face, you want to be sure you're giving your face the ultimate chance for success.
This ultimate chance for success includes the beauty, which you have that the make-up is accentuating aspects and facial features, but it also includes the health.  Concerns around the make-up industry have been long talked about with companies putting all kinds of chemicals in products that women put on the face.  Mineral Make up is the way to go, using the earth's natural source for beauty.  Mineral Make Up's Light 1 Foundation Collection comes with:
Charming™ foundation, Sophisticated™ foundation, Lovely Glow™ Bronzer, Angel Face™ Setting Powder, NuVANTE™ Nu C™ Waterless Vitamin C, Botanical Spa Morning Cream, Professional Brushes (Ultimate Concealer, Flawless Face, Kabuki), Makeup Booklet, and Makeup DVD.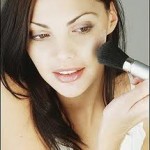 With this, you have everything you need to look, feel, and be gorgeous!  Try some today! Visit how to order Youngevity products to learn how to order or go right online YoungevityOnline.com it is product number 163014.
Or simply visit www.iYoungevity.com for PayPal orders